Posted by Rebecca on Apr 5th 2020
UPDATE 12/31/2020: Thank you!
Your jack purchases this year raised more than $1,800 for MusiCares.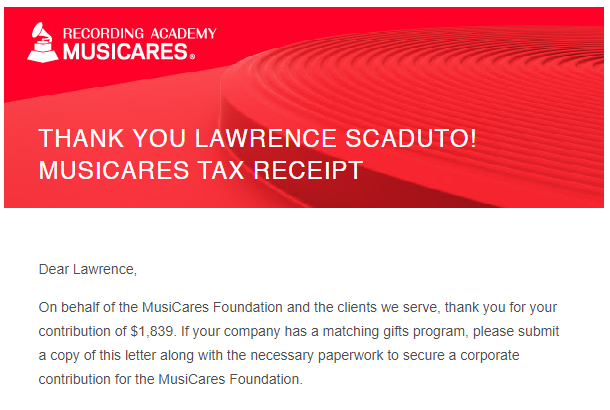 All sales from our blue and green DC power jacks go to help musicians in need.
A friend of ours has generously gifted a stockpile of DC power jacks, so that we can put them in the hands of builders and raise some much-needed funds for musicians at this time.
(Check out the industry-standard jacks, available in limited quantities of green and blue.)
We're donating all sales to MusiCares, which helps musicians with emergency needs and addiction recovery throughout the year. Right now, they have a special fund set up to help people affected by the COVID-19 pandemic.
You can read more about the fund, and apply for relief, here.
Click here to find out more about MusiCares, a certified 501(c)(3) charity with a four-star rating from Charity Navigator.
These are crazy, surreal times. We feel super lucky to be part of this amazing community of curious creators. Hopefully our little bit of helpfulness can ease a fellow human's suffering.
Pssst: The cool thing about this is, it's not just us or you singularly giving someone some help. We're doing it together. That's kinda awesome when you think about it.