Posted by Lawrence + Rebecca on Mar 19th 2020
10/20/2020 Update:
CNC PROs just got here. All are up on the site and ready to ship. In the next few weeks, we've got toggles, pots and knobs coming in. Pro 3PDTS are scheduled for December.
For those Trick or Treating but not posting it on social media so you don't get shamed, I see you. I know you'll be safe, so have fun!
-Lawrence
9/17/2020 Update:

Big delivery just got here! In the next day or two, you should get in-stock notifications as we unpack and check everything.
For those waiting on CNC PRO enclosures: We expect to get those in early October. Maybe sooner, maybe later, since the pandemic loves to create unexpected delays. Although, are they really unexpected if I'm telling you we expect them?
As always, thank you for supporting us while the world is full of so much insecurity. We really appreciate it.
Stay Gold,
-Lawrence
8/1/2020 Update:
Well, it seems as if supply chain issues continue due to the pandemic. We got a bunch of stuff in since our last update and still more is on the way. Right now we're on track to get a gigantic delivery of stuff sometime in September. However, this shipment has been pushed back every month for one reason or another, so we can't make any promises. If you're looking for any kind of toggle, foot switch or non-CNC PRO enclosure, we will likely get those in this shipment. Enter your email on each individual product page to be notified as soon as that part comes in.
As we watch our touring-musician and bar/restaurant/venue friends just bleed savings with no end in sight, we go to bed each night feeling incredibly lucky to continue to hook you guys up with whatever you need to make cool stuff during this time. We hope you're doing well and finding peace with whatever turmoil is going on in your life.
Thank you so much for supporting us!
-Lawrence and Rebecca
6/10/2020 update:
TL;DR - We hope to be back in stock on almost everything in the coming weeks. Enter your email on the product pages to be automatically notified.
Long version:
Howdy! We're out of stock on some stuff due to delays imposed by the pandemic. It's messed up literally every part of the supply chain. We are expecting to be restocked on a ton of stuff as big ol' pallets of deliveries begin arriving this week through the end of July.
Get notified immediately when stuff comes in: Enter your email on the out-of-stock product page. You'll get an email as soon as it's available.
Thanks for sticking with us! We really appreciate it.
P.S. Usually, we try not to get political but what's going on is just such a big deal to us emotionally that we feel a moral duty to help in some way. So, we donated to 8cantwait.org .
- Lawrence and Rebecca
We're here. Still shipping orders the same day they come in. (And yes, we're socially distancing.)
The Internet is Coronavirus-free! Love My Switches is a two-person, online-only business. No in-person sales, and no customers browsing the merchandise. We (Lawrence and Rebecca) are the only people who touch your stuff. We are healthy and show no signs of infection.
Can I get the virus through the mail?
The National Institutes of Health says the Coronavirus "was detectable in aerosols for up to 3 hours, up to 4 hours on copper, up to 24 hours on cardboard, and up to 2-3 days on plastic and stainless steel." (Read the full report here.)
We're not scientists, but if we were worried about virus transmission, we'd let our order sit unopened until that 3-day window has expired.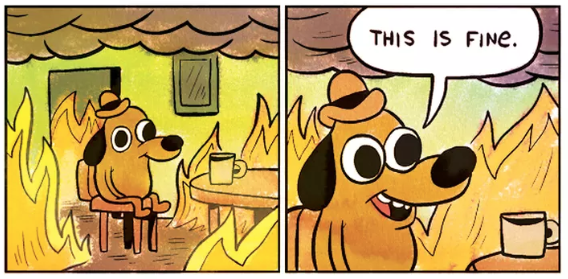 Image from the comic Gunshow by KC Green
Be safe, be smart. And, while we're all here inside, let's make some cool art. We've seen some great build-along projects popping up on social media. We'd love to follow along with whatever you're doing to keep your spirits up, the anxiety at bay, and your body moving. (Tag us @lovemyswitches on IG and Facebook!)
With love,
Lawrence + Rebecca
P.S.: Don't forget that we are here to help you by text, email, or (NEW!) chat. Contact info can be found here.