Posted by Lawrence + Rebecca on Mar 19th 2020
We're here. Still shipping orders the same day they come in. (And yes, we're socially distancing.)
The Internet is Coronavirus-free! Love My Switches is a two-person, online-only business. No in-person sales, and no customers browsing the merchandise. We (Lawrence and Rebecca) are the only people who touch your stuff. We are healthy and show no signs of infection.
Can I get the virus through the mail?
The National Institutes of Health says the Coronavirus "was detectable in aerosols for up to 3 hours, up to 4 hours on copper, up to 24 hours on cardboard, and up to 2-3 days on plastic and stainless steel." (Read the full report here.)
We're not scientists, but if we were worried about virus transmission, we'd let our order sit unopened until that 3-day window has expired.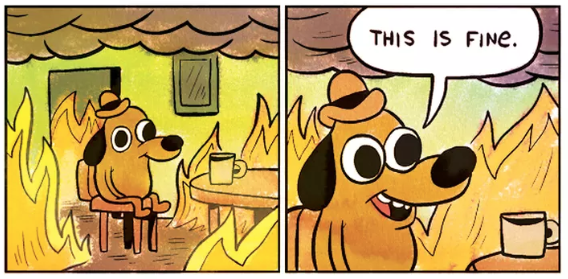 Image from the comic Gunshow by KC Green
Be safe, be smart. And, while we're all here inside, let's make some cool art. We've seen some great build-along projects popping up on social media. We'd love to follow along with whatever you're doing to keep your spirits up, the anxiety at bay, and your body moving. (Tag us @lovemyswitches on IG and Facebook!)
With love,
Lawrence + Rebecca
P.S.: Don't forget that we are here to help you by text, email, or (NEW!) chat. Contact info can be found here.