Posted by Molly on Feb 9th 2022
Happy Valentine's Day!
Here at HQ we're calling it Love My Switches Day, and gosh dang-it, our hearts are in danger of myocardial rupture from the love we feel for this community.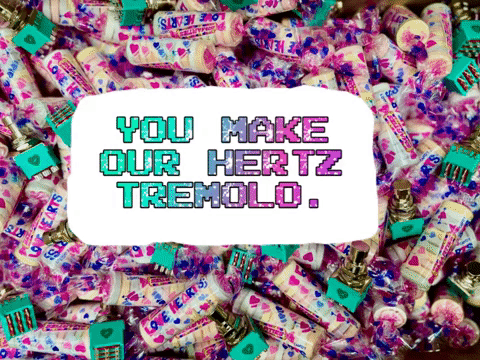 ICYMI, we sent out a survey last month with our newsletter, asking what you'd like to see from us in 2022. And, we don't know how we got so lucky having you as our customers--your responses were thoughtful, creative, and generous. We will be working to implement your suggestions, and look forward to growing with you this year!
To show our appreciation for the greatest customers in the world, we've got a couple gifts to add to your orders: Love My Switches patches and USB to 9VDC power cable!
About the gifts:
The patches measure 3" around and have that glue gun style adhesive that iron-on patches usually have. They're perfect for decorating denim jackets, canvas tool satchels and duffel bags full of cash you plan to bury in the desert.
The USB cable is super cool: Just connect it to any portable USB phone charger and you are ready to power your pedal board. The cable is especially great for gigs, as it's one less source of noise to worry about and one less question to annoy the sound guy with ("Uh, dude, do you have an extra extension cord for my pedal board?"). They're rated for 1A of power and have a negative polarity.
Here's the deal:
Starting Friday, February 11 (02/11/2022) at 12:00AM PST while supplies last, all orders over $85 (not including shipping) will be eligible for a LMS gift! Is this a "while supplies last" thing, you ask? Yes, it is definitely a "while supplies last" thing.
To claim your gift, include one of three (3) codes in the Order Comments section at checkout to indicate what gift you would like to receive:
Receive a patch with our esteemed logo: LOGO PATCH
Receive a patch with just our switch icon: SWITCH PATCH
Receive the USB-9V cable: USB CABLE
If your order is not over $85, you will not be eligible to receive a gift. (Again, the $85 does not include shipping. You gotta buy $85 worth of switches/knobs/stickers, etc. That's because we only have a certain number of cables and patches to give away.)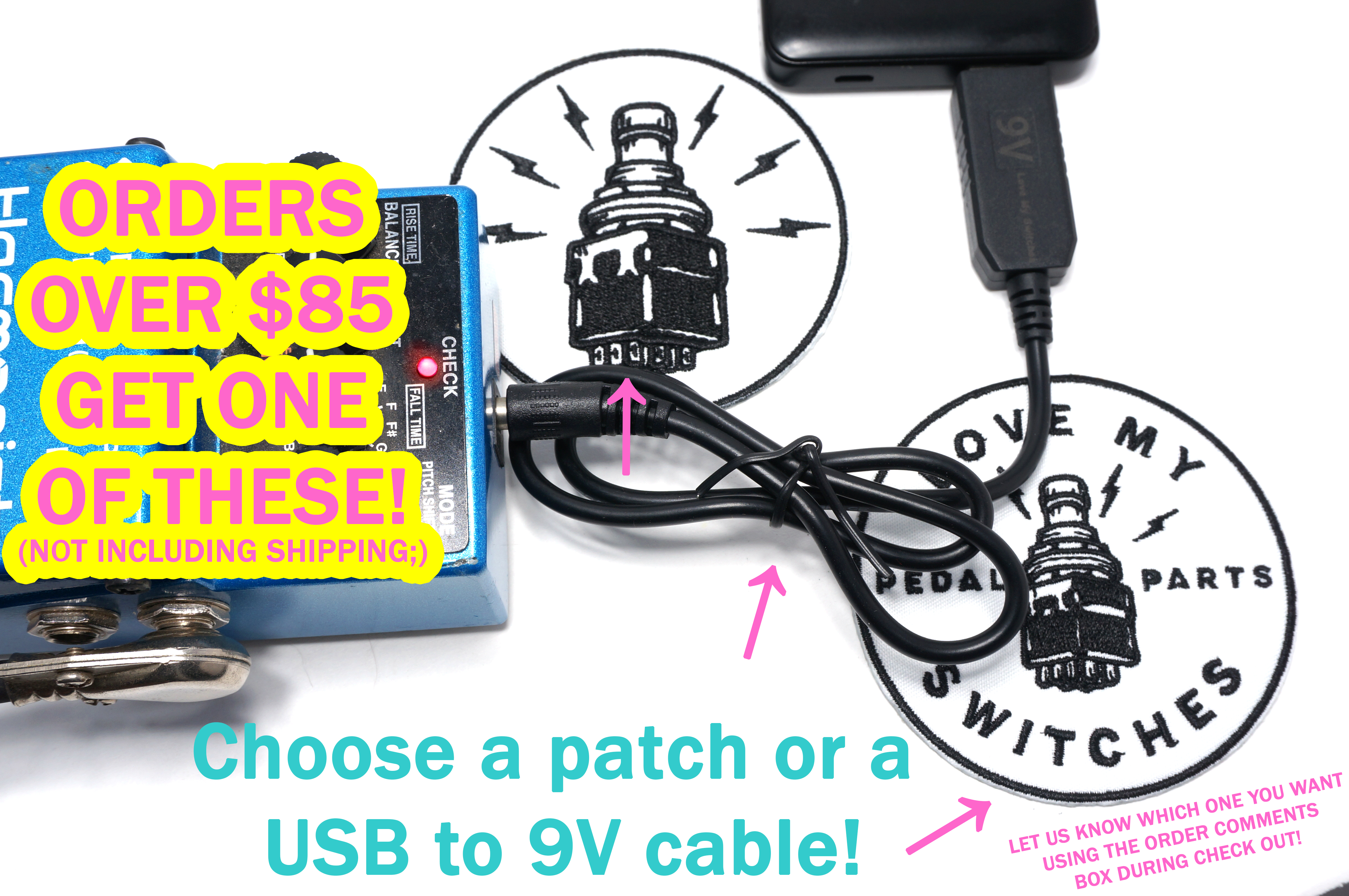 Not planning on spending more than $85? Don't worry--we've still got Valentine sweets for you <3
Sending a lotta love from Love My Switches!