Posted by Molly Evered on Oct 18th 2022
Shh ... what was that? ... did you hear it? For a split second? Man, you almost had it! The perfect tone, but then ... she ghosted you.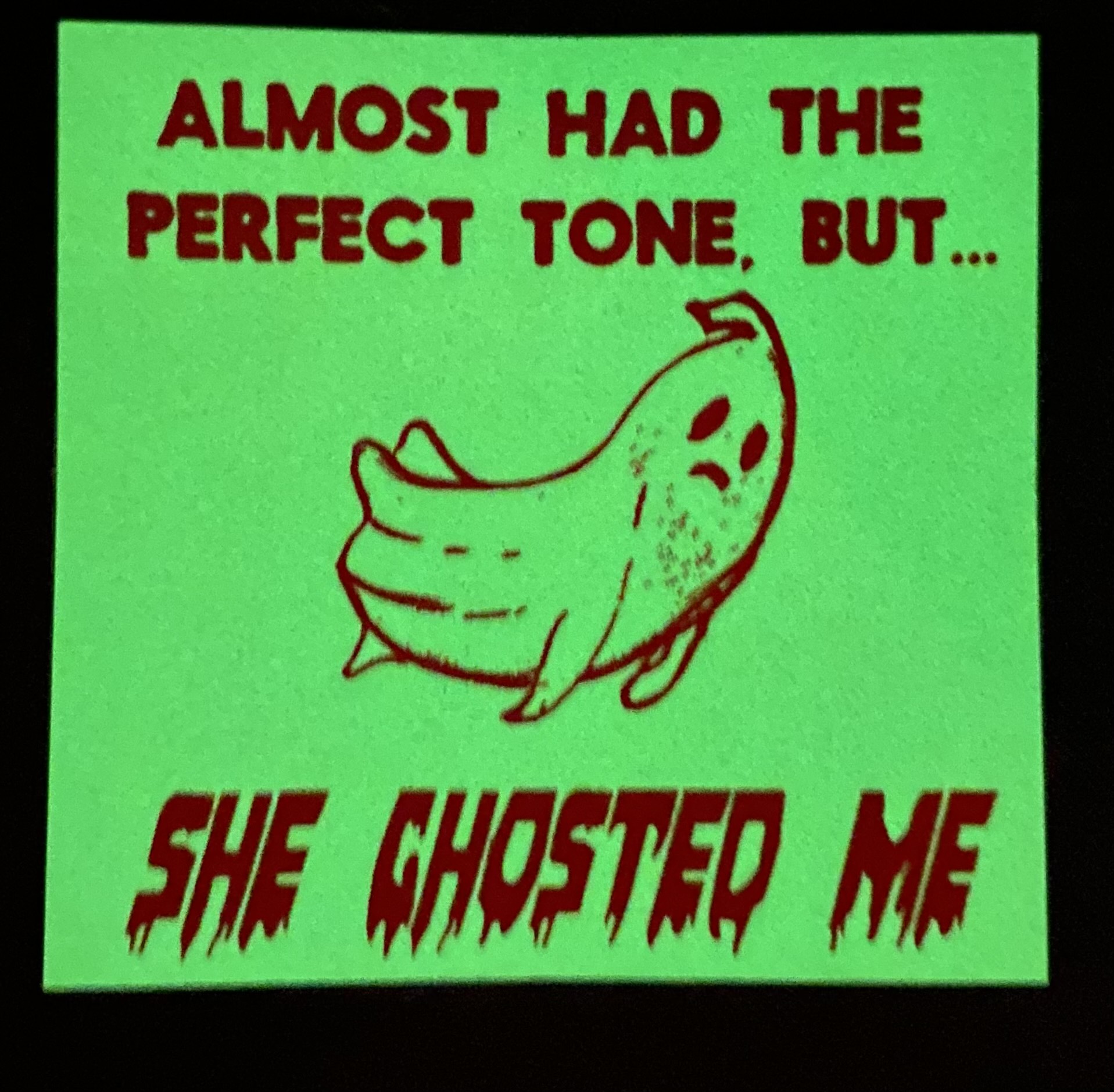 You might not be able to capture the perfect tone, but at least you can snag this cool glow-in-the-dark sticker. We're giving them to you as our way of saying thanks for making this spooky season an extra special one. Write "GHOSTED" in the Order Comments box at checkout, and we'll throw one in (while supplies last).
And--because we couldn't resist--we made special edition glow-in-the-dark "MAKE THINGS MAKE NOISE" stickers. Get yours here.