Posted by Molly Evered on Nov 5th 2022
We Want Your Feedback!
UPDATE: This survey is no longer active, but we would still love to hear from you! If you have thoughts on the Powder Coat Drops, let us know by emailing us at contact@lovemyswitches.com.
This is our sixth month of releasing our Limited Edition Powder Coat Drops! (We had to take October off because of the big move--thanks for being patient!) We would love to hear your feedback so we can give you more of what you want in future drops. Did the perfect powder coat color come to you in a dream? Are you getting the size enclosures you want? Are the enclosures sold out by the time you get to the product page? Give us your take on this very-short-super-quick-barely-requires-any-effort-at-all survey.
P.S. One lucky participant will win a free enclosure from a previous drop!
Curious about the last six drops?
Here's a composite of the all the colors we've dropped so far: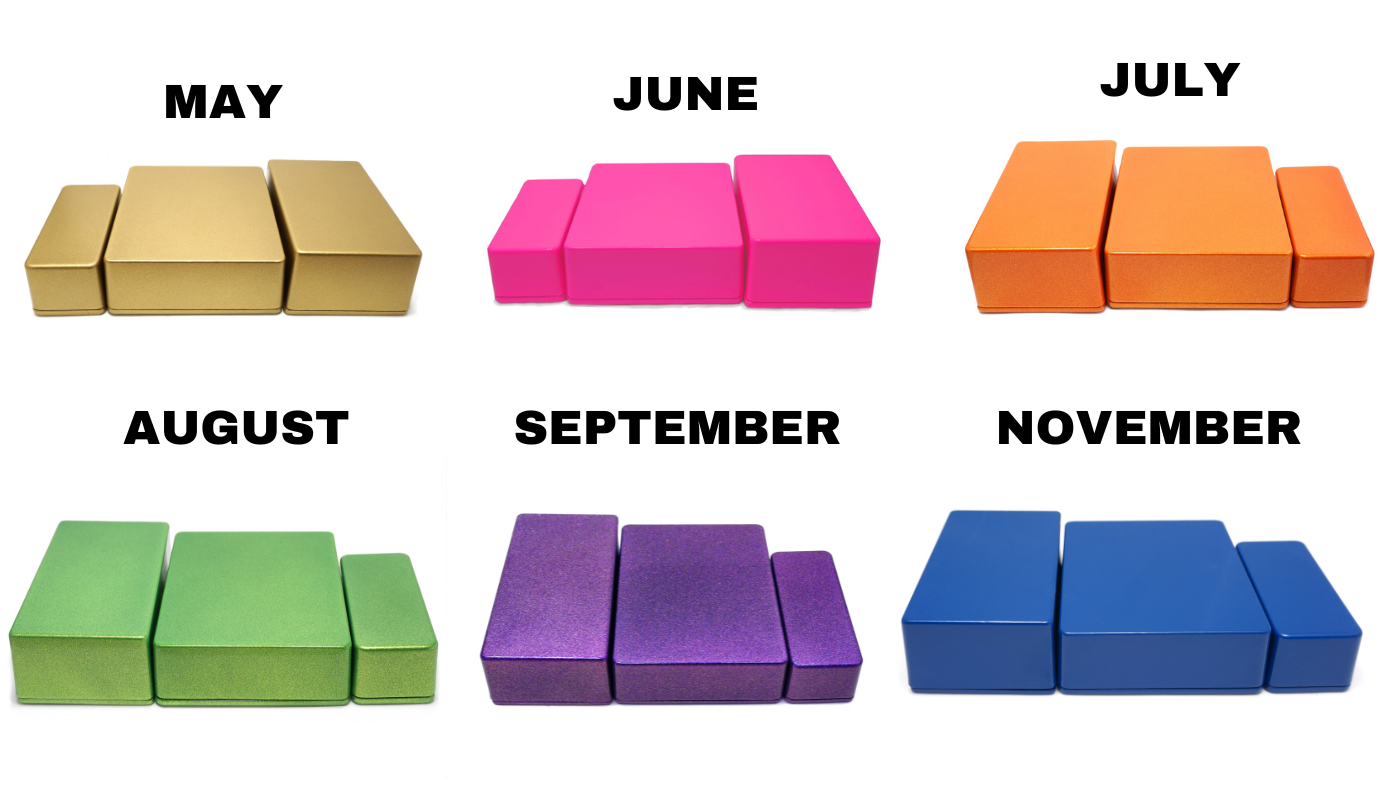 Not sure what the heck we're talking about? Read more about our powder drops here and sign up for the exclusive newsletter so you're first in line to get the next month's limited-run color!