Posted by Lawrence + Rebecca on Nov 17th 2017
New Knobs in Store
We've always thought of knobs as sweet, sweet candy for pedal builders. Knobs are just so much fun. Read on and click through to get your fix. All knobs below are brand new to the LMS store!
Robot Trash Can Knobs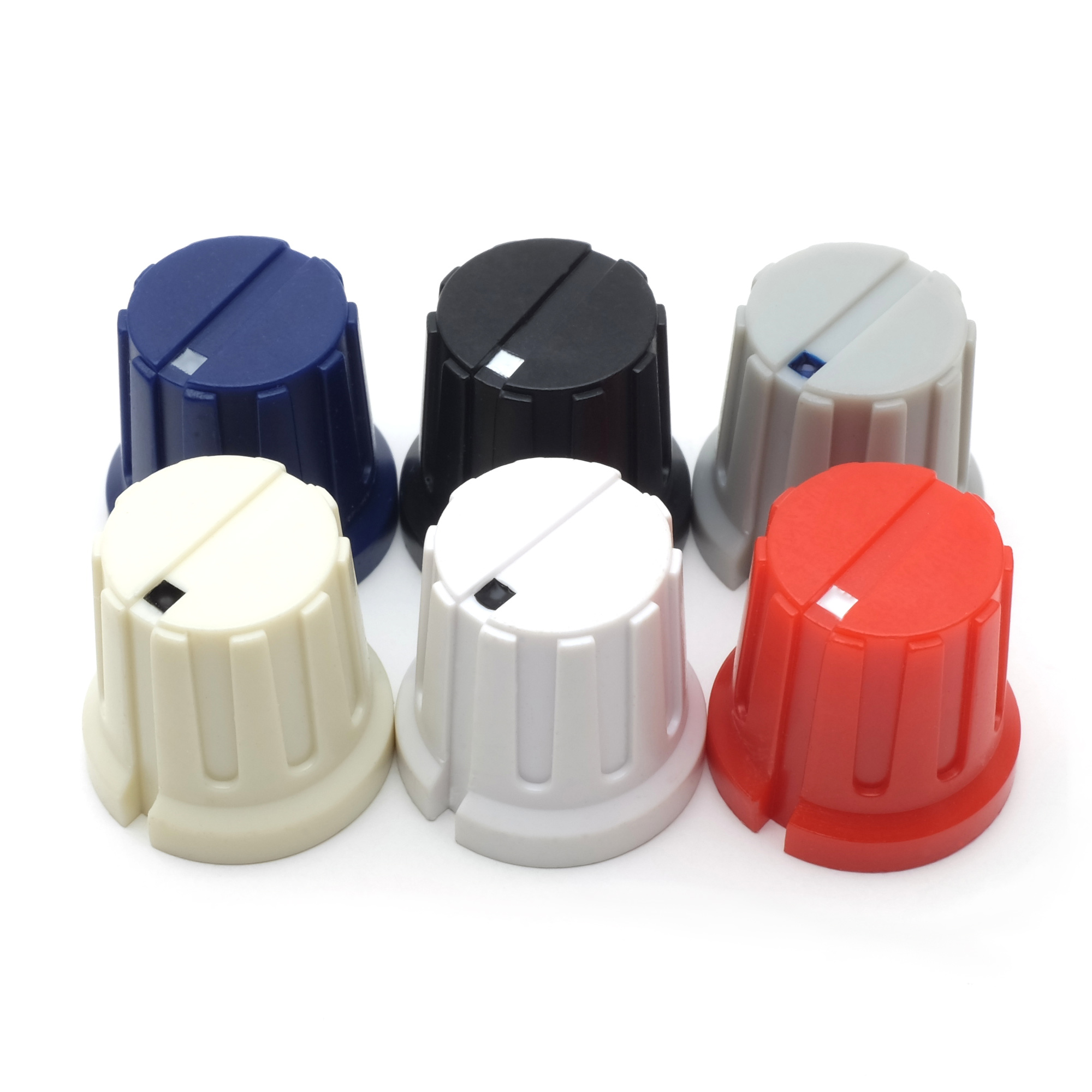 These new-to-store 1/4" smooth shaft Robot Trash Can Knobs instantly call to mind the vintage electronics you'd see in Total Recall or Robocop (or any other totally awesome '80s movie directed by Paul Verhoeven that may or may not have robots shooting off a dick).
More Colors for 1510 Knobs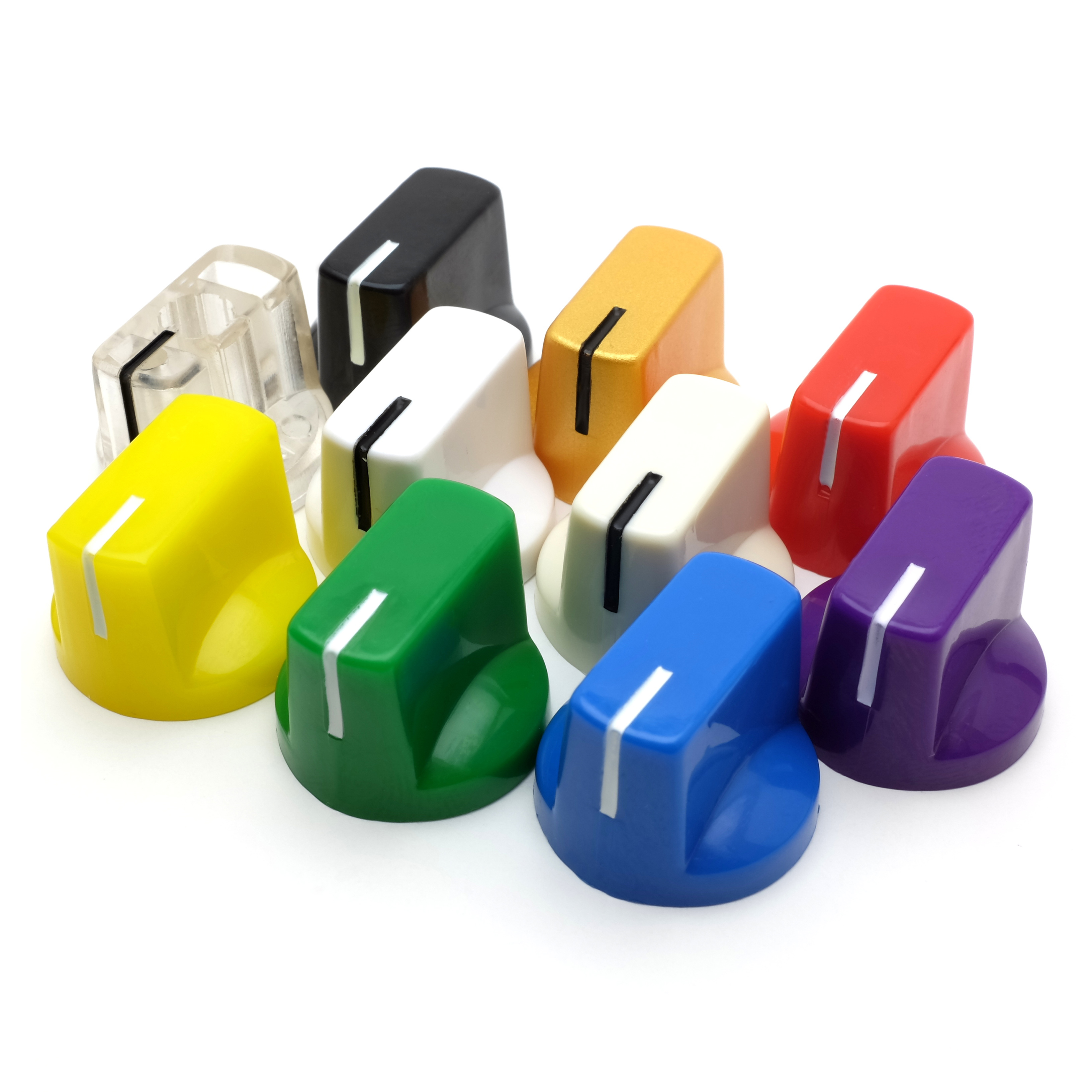 Davies 1510 Clone Knobs get a big boost of color. We've got four new colors in 1510 Knurled Shaft knobs, including Gold, and have added Pink and Gold to our 1510 Smooth Shaft offerings.
Black Aluminum Knob for Knurled Shaft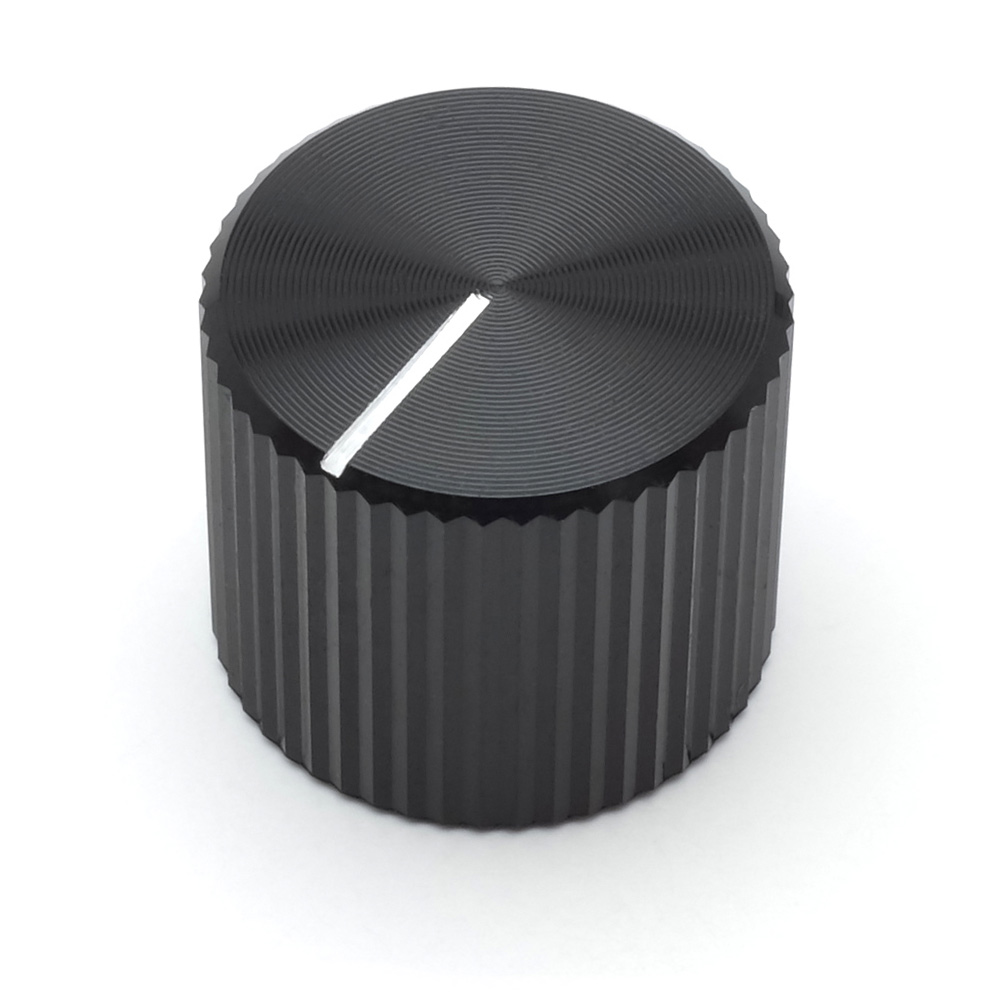 Shiny and sassy, no set screws. This Black Aluminum Knob is about the size of the 20mm Boss Style Knob, so you'll have lots of design options
Color Options for Rubber Knobs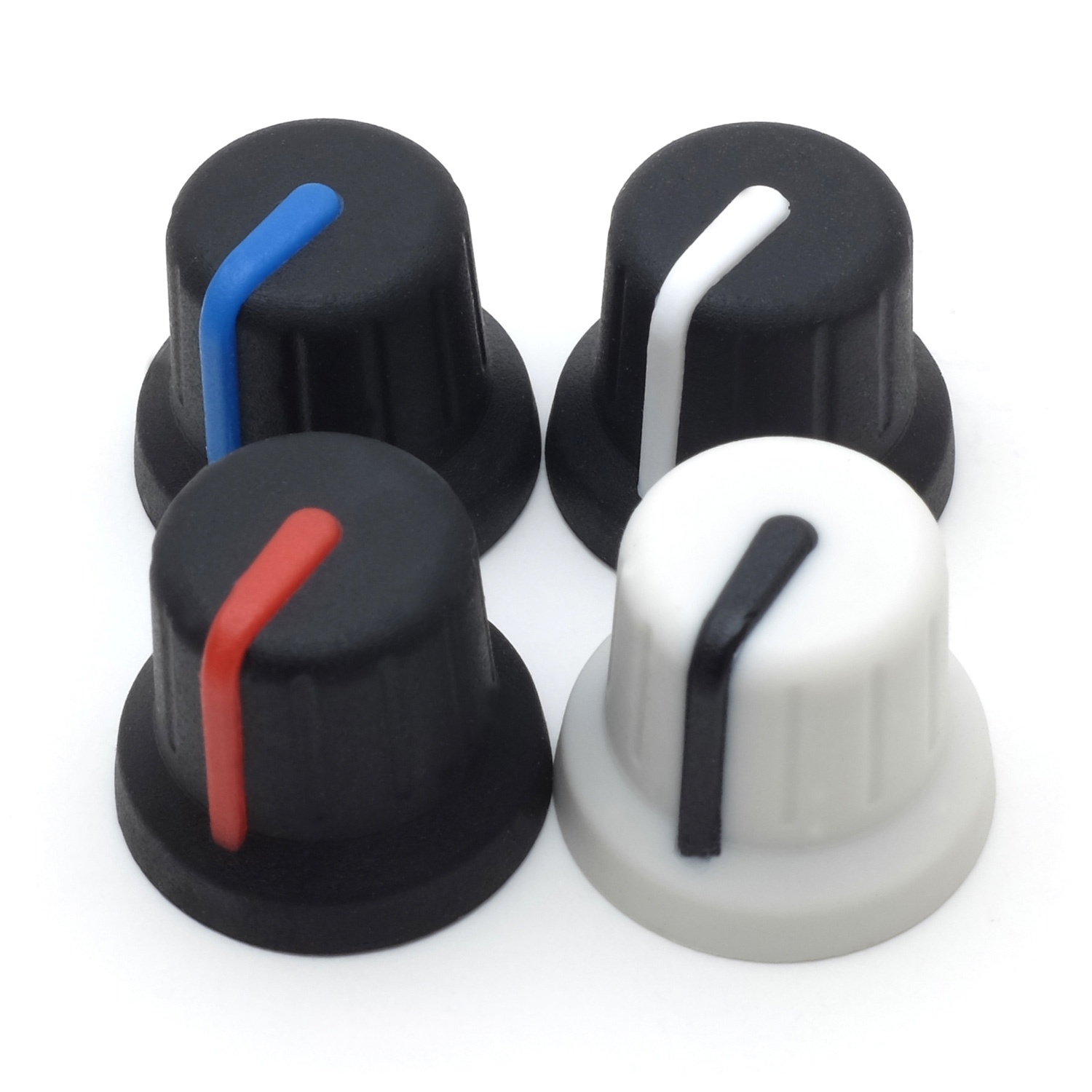 "The Shemp" TPU Rubber knob for knurled shaft combines the best of two worlds, the enhanced control of soft touch rubber with the fun color options that plastic knobs offer.
1360 "Tall Boy" Knobs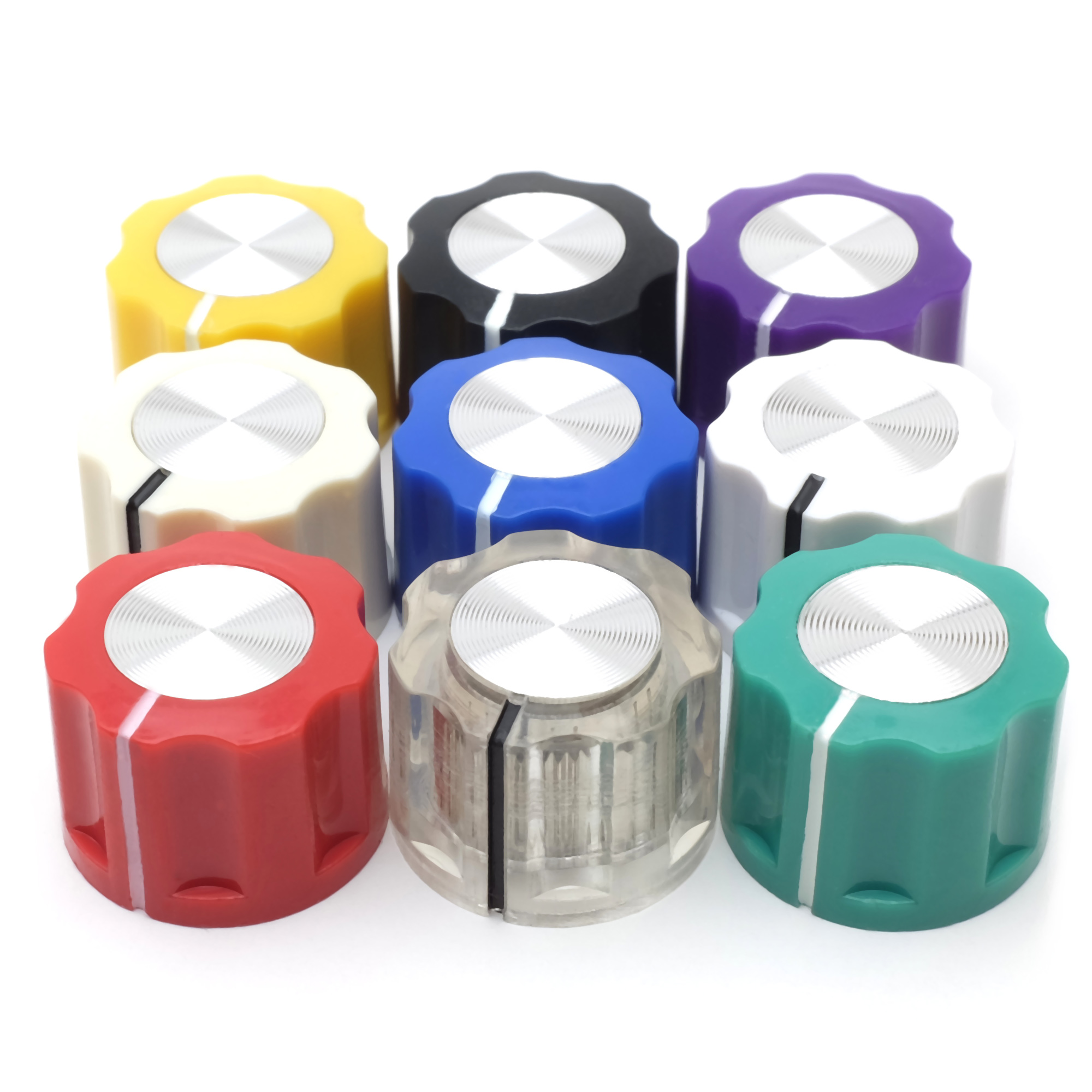 Love a Boss Style knob, but want something slimmer? These 1360 Tall Boys skip the skirt so you can pack 'em into a tight layout.
What new designs will these knobs inspire? Share your favorite pedal builds with us on Instagram using #lovemyswitches.